What are the design requirements for DNV L1 and DNV L2?
DNV L1 spools are designed for standard operating conditions with relatively lower pressures and temperatures. These spools are suitable for typical subsea applications.
DNV L2 spools are designed for more demanding operating conditions with higher pressures and temperatures. They are used in challenging or harsh subsea environments where the pipeline may experience extreme loads or conditions.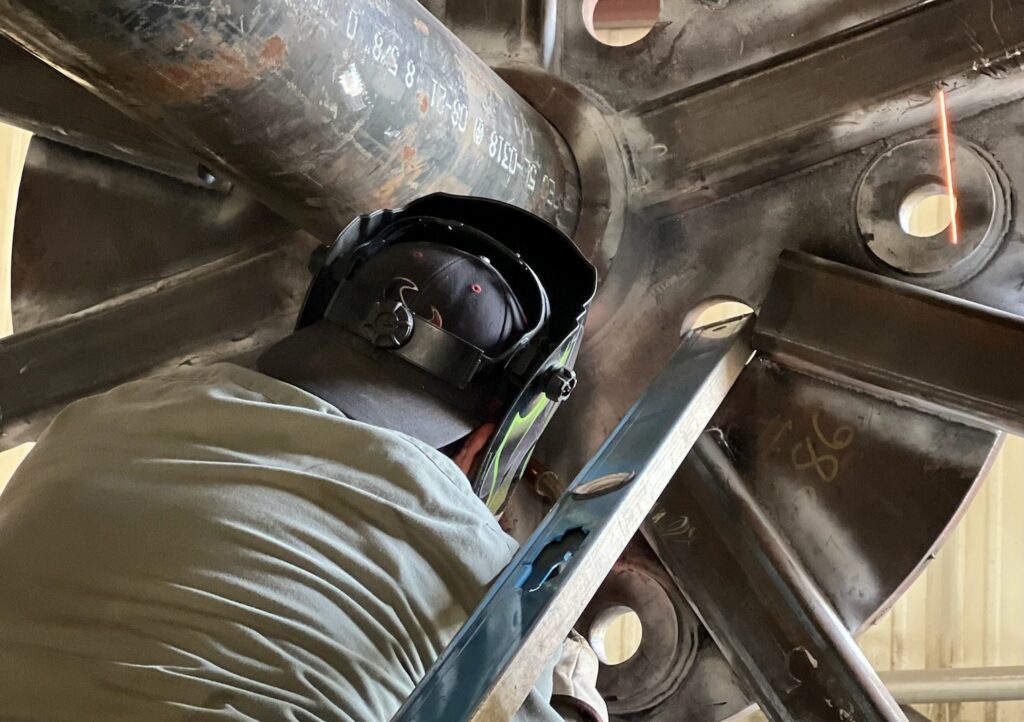 DNV L1 & DNV L2 Testing and Certifications:
DNV L1 spools undergo standard testing and certification processes to ensure compliance with industry standards and regulations.
DNV L2 spools require more rigorous testing and certification procedures to verify their suitability for the higher operating conditions. Additional tests may be performed to assess their structural integrity and resistance to extreme loads.
DNV L1 & L2 Material and Construction:
DNV L1 spools are typically constructed using standard materials and fabrication methods suitable for normal subsea operations.
DNV L2 spools may require specialized materials and construction techniques to handle the higher pressures, temperatures, and potential environmental challenges encountered in harsh subsea environments.
Safety and Reliability of DNVL1 & L2 Spools:
DNV L1 spools provide a reliable and safe solution for most subsea applications under standard operating conditions.
DNV L2 spools offer enhanced safety and reliability, ensuring the integrity of the pipeline even in more severe operating conditions or extreme environments.
It is important to note that the specific requirements and criteria for DNV L1 and DNV L2 spools may vary depending on the project, client specifications, and industry standards. These classifications help ensure that subsea pipelines are designed, manufactured, and installed in a manner that meets the necessary safety and performance standards for their intended applications.
At Spooltech we manufacture industry leading DNV certified spools. Our team consist of engineers, project managers, and quality technicians who know DNV requirements inside and out, this allows us to design and build spools to both DNV L1 and L2 standards.
Have a new project or questions? Give our DNV certified professionals a call today at (281) 861-6800 or contact us online here.