What are the Most Common Materials or Metals Used for Cladding?
Cladding, commonly known as weld inlay and overlay, is the process of depositing a material on the surface of another for enhanced material properties (primarily corrosion resistance). A few of the most common metals include we providing cladding solutions for include:
316 Stainless Steel Cladding
Inconel 625 Cladding
Stellite Cladding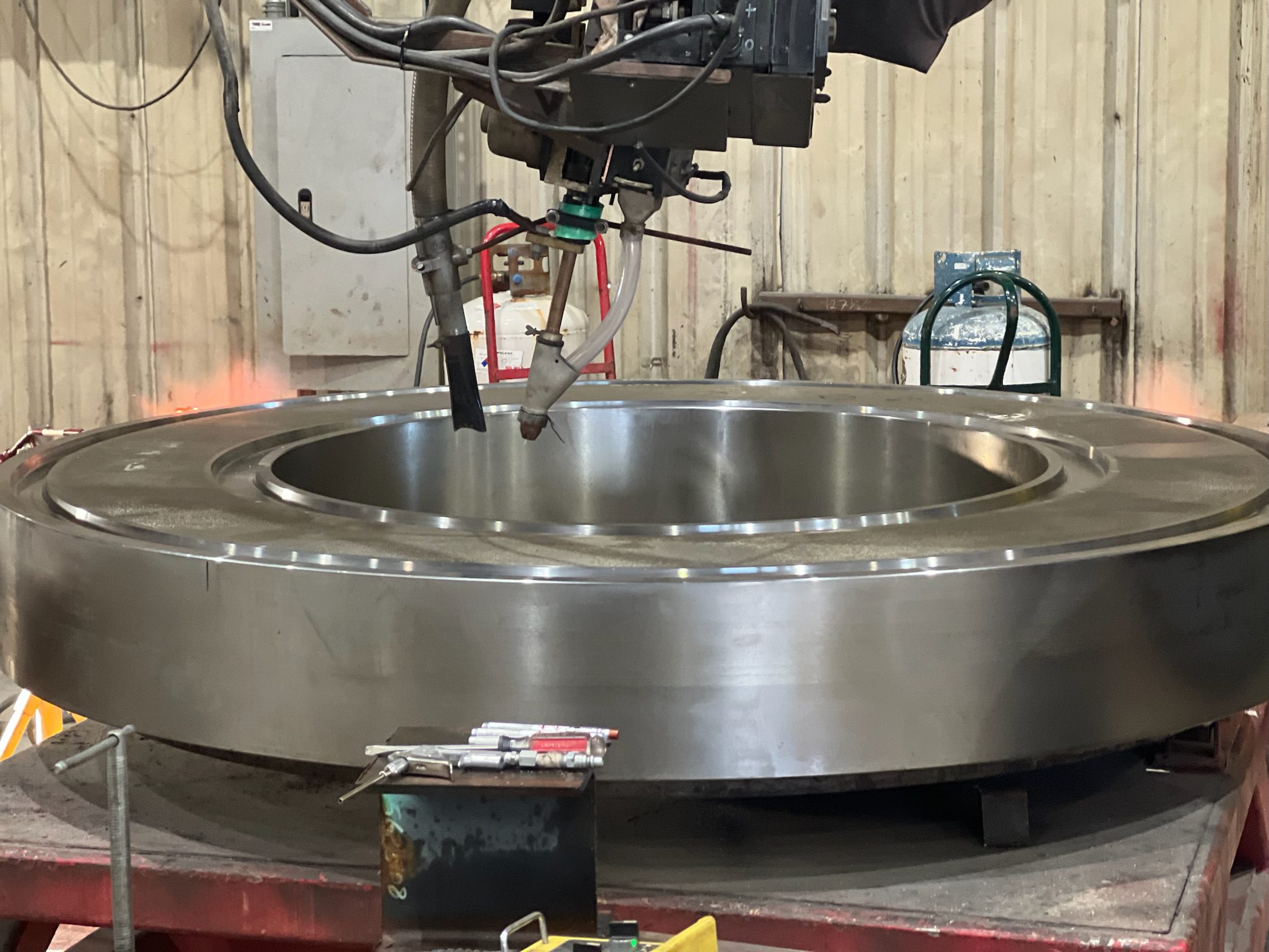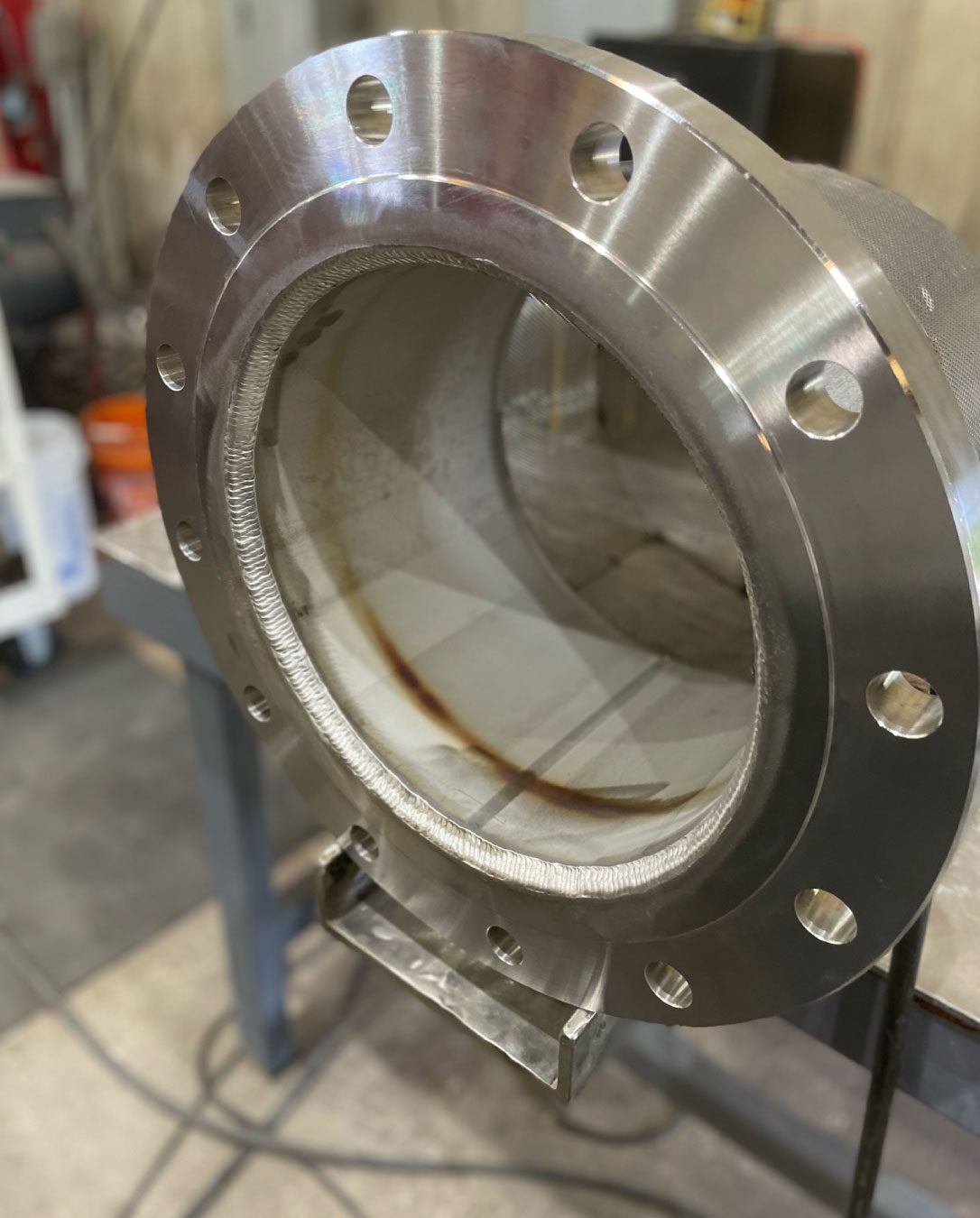 First we'll look at stainless steel cladding as whole. Stainless steel offers various benefits across a wide-range of applications, from pipeline safety to architectural advancements. For example, if you look at oil and gas pipelines, many are designed and manufactured using carbon steel. However, when considering the operating conditions, these pipelines can be exposed to harsh conditions and chemicals which may adversely have a negative impact on the carbon steel. That's where stainless steel cladding comes in, it adds a fine layer of protection over the carbon steel surface adding increased durability, safety, and longevity to the pipelines production capabilities.
At Spooltech we do many 316 stainless steel cladding projects, See below we've summarized a few advantages and commonly used applications.
316 Stainless Steel Cladding:
Advantages: Excellent corrosion resistance, high temperature performance, aesthetically appealing, includes hygienic properties, and can easy to work with during the fabrication process. 
Applications: Widely used in architectural cladding for buildings, interior design elements, and facades; also suitable for food, pharmaceutical, and medical equipment due to its cleanliness and biocompatibility.
Inconel Cladding
Corrosion an ongoing problem in various industries, some of which include refineries, petroleum extraction, and offshore shipping. In order to resist the corrosive compounds from building up companies look to corrosion-resistant alloys like Inconel®.
For example there are corrosive compounds found in crude oil, so in order to transport the oil and resist exposure to corrosive issues, petroleum companies will line their tanks and process piping with Inconel®. The Inconel cladding process has evolved over time as new methods of bonding have been created and refined, these new developments have allowed the Inconel cladding process to become much more flexible.
At Spooltech we specialize in Inconel 625 Cladding, below are just a few of the advantages and applications for this cladding process.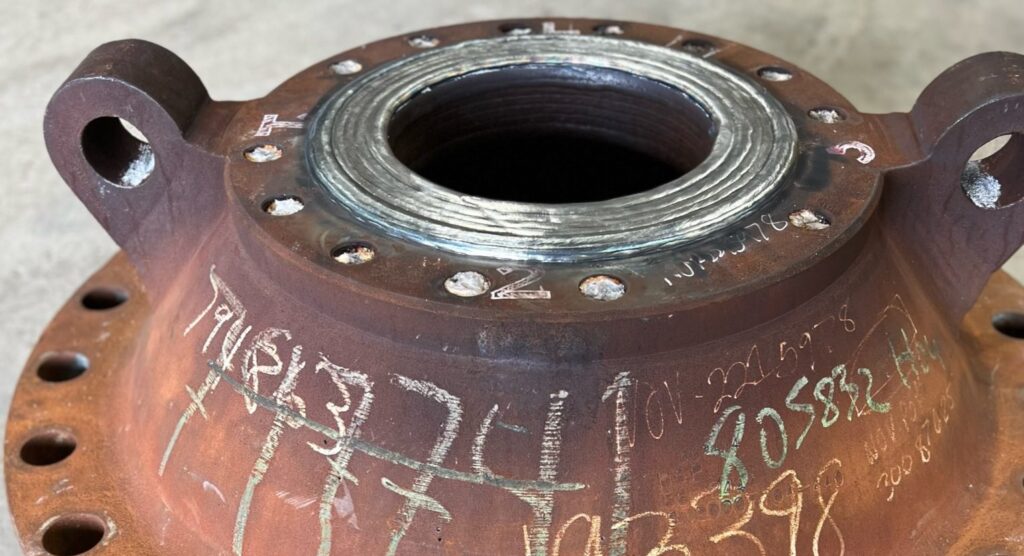 Inconel 625 Cladding:
Advantages: Exceptional corrosion resistance, high temperature strength, durability, and erosion resistance.
Applications: Commonly used in oil and gas processing facilities, chemical plants, aerospace industry (such as aircraft engine components), and marine applications due to its ability to withstand harsh environments and high temperatures.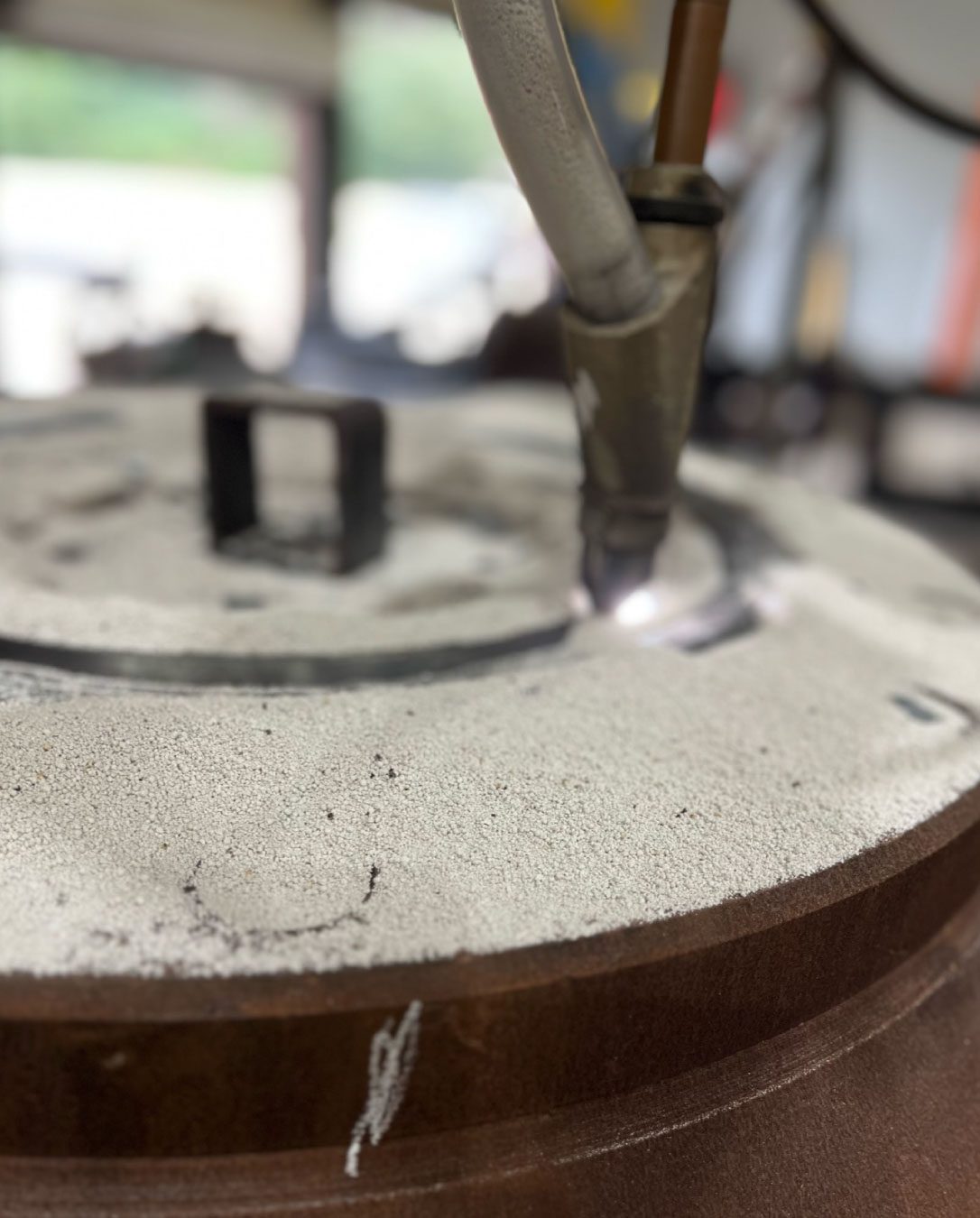 Stellite Alloys are in a family of Cobalt- Chromium which is also referred to as "super alloys." Stellite consists of complex carbides and are 100% non-magnetic, offering wear resistance at high levels and are extremely effective in providing chemical resistance.
Our team of professionals understands the advantages and best application use to handle all your Stellite cladding needs. 
Stellite Cladding:
Advantages: Outstanding wear resistance, high temperature performance, corrosion resistance, chemical stability, and compatibility with diverse substrates.
Applications: Ideal for cladding parts subjected to abrasive wear, friction, and sliding contact, such as pumps, valves, turbines, and industrial furnace linings. Also used in medical and dental applications for biocompatibility.
At Spooltech we provide cladding for a variety of use cases for our on-shore, offshore, subsea, chemical, and nuclear customers. While Spooltech provides best in class cladding services, we also perform this service with various other welding processes and to multiple industry specifications. 
Have a new cladding project or question? Give our clad weld inlay and overlay specialists a call today at (281) 861-6800 or contact us online here.