Per ASME.org, with more funding available, including from incentive programs, projects that aim to remove carbon dioxide (CO₂) from the atmosphere are seeing a resurgence in popularity, according to Global CCS Institute, an international think thank. These endeavors either store the CO₂ deep underground or put it to some use.

In 2020, the total capacity of carbon capture and storage (CCS) facilities either currently operating or under construction grew by 33 percent worldwide, the institute found.

The United States is on trend with those findings. The U.S. has a larger than ever number of carbon capture projects either in the proposal or construction phase, or are already operating.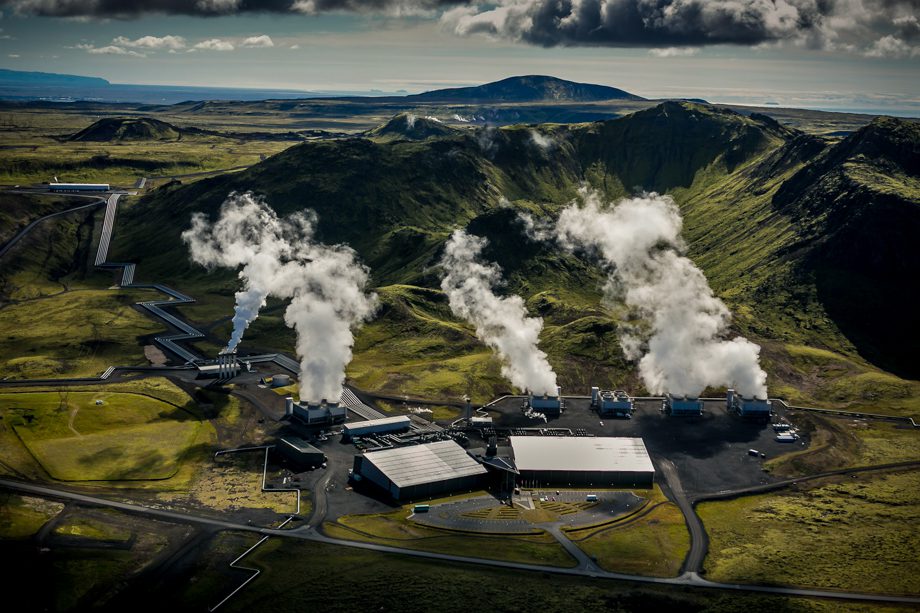 They all call upon one of two methods to reduce CO₂. CCS literally captures carbon from the atmosphere and stores it deep underground. The second method—carbon capture utilization and storage (CCUS)—puts the some of the recovered CO₂ to use in other ways, often to help with oil extraction.
Last year, the Clean Air Task Force launched an interactive map that shows the location of every carbon capture project in the United States, said Deepika Nagabhushan, CATF program director.

Here are five carbon-capture projects under development or actually operating in the United States, examples of the recent endeavors to remove CO₂ from the atmosphere.
Perhaps the most ambitious carbon capture projects under consideration is that of Occidental Petroleum's subsidiary Oxy Low Carbon Ventures, which develops CCUS technologies. 

The company plans to build a plant in the Permian Basin capable of removing one million metric tons of CO₂ per year from the air. Most current direct-aid capture plants remove thousands of tons per year, said Vicki Hollub, Occidental Petroleum president and chief executive officer.

More for You: How Do We Zero Out Carbon?

The Permian Basin, located across parts of Texas and New Mexico, is part of the Mid-Continent Oil Producing Area, where many oil and gas producers have operations.

The plant will remove CO₂ directly out of the air and inject it into oil wells to increase oil production. Occidental injects the CO₂ into oil reserves, causing oil to flow more easily and efficiently, Hollub said. Excess carbon will be stored underground.

This method of sucking carbon from the air is called direct air capture (DAC). The equipment sucks in air. Then, through a series of chemical reactions, it removes the carbon dioxide before releasing the remaining gases back into the atmosphere. The plant is expected to be operating by 2025, Hollub said.
A Texas project jointly developed by Occidental Petroleum Corp. and White Energy Co. Ltd. proposes two carbon-capture plants. The plan is to capture carbon dioxide from White Energy's ethanol-producing facilities located in Texas. Carbon dioxide and water are the byproducts of ethanol production, Hollub said.

White Energy will separate the CO₂ from the water, then compress the CO₂ and sell it to Occidental. The oil company will transport the carbon dioxide via pipeline to one of its oilfields, to be used in enhanced oil recovery, injecting the gas directly into oil reserves to increase oil production. The remaining CO₂ would be sequestered permanently.
Moving Carbon Dioxide via Pipeline
In February, Green Plains Inc., an agri-business headquartered in Omaha, Neb., announced it formed a carbon offtake agreement for three of its ethanol biorefineries. The agreement is with Summit Carbon Solutions, a subsidiary of Summit Agricultural Group, Alden, Iowa.

Reader's Choice: Clean Combustion: Trapping Carbon Emissions

The carbon will be captured at the Iowa biorefineries and transported via pipeline to North Dakota where it will be deposited into underground geological structures for storage, said Todd Becker, Green Plains president and chief executive officer.

The first step will be creating the infrastructure to transport the carbon dioxide. The project should begin operating 2024. The pipeline is expected to be able to carry 10 million tons of CO₂ annually.
In March, Lehigh Hanson, Inc., which supplies construction materials, and Fortera Inc., a materials technology company, disclosed plans to reduce greenhouse gas emissions at Lehigh's cement manufacturing plant in northern California. The plant products Portland cement, the most common type of cement in general use.

Editor's Pick: Building the Ultimate Carbon Capture Tree

The two companies will build a small, commercial plant at the Lehigh facility. The plant will capture CO2 from the kiln exhaust and convert it into a material that can be blended with Portland cement and used to make a ready-mix concrete, said Dan Fritz, president of Lehigh Hanson's West Region.

The plant will be the first to capture CO2 directly from a cement kiln and convert it into another product, Fritz said. Numbers aren't yet available for how much gas the plant will capture.
From Power Plant to Oilfield
California Resources Corp. has plans to remove carbon dioxide from its Elk Hills Power Plant, store it, and use it to enhance oil recovery at its Elk Hills oilfield nears Bakersfield, Calif. The field accounts for more than half of California's natural gas production.

The project, called "CalCapture," is another enhanced oil recovery initiative. It will capture the CO2 from the power plant and shift it into the Elk Hills underground oil formations, where it will displace the remaining oil and permanently trap CO2 underground, said Michael Ryan, vice president of carbon capture at OGCI Climate Investments, a CalCapture investor.

The project will remove about 1.5 million metric tons of CO2 annually from the plant's emissions. It should begin operating in 2024, Ryan said.