Discover what's driving optimism among energy leaders and what's holding back progress on the transition, and explore how the energy industry is managing key challenges in scale, complexity, and timing. 
Energy industry leaders say the energy transition is accelerating faster than ever, and that 2022 is set to be a strong year for industry growth.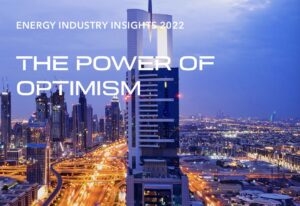 DNV's global report The Power of Optimism: Managing scale and complexity as the energy transition accelerates, draws on a survey of more than 1,000 senior energy professionals and in-depth interviews, to explore the outlook from across the energy industry for 2022, including power and renewables, oil and gas, and energy-consuming industries. 
We see an optimistic energy industry: confident about growth, boosting investment, and making critical strategic decisions in the energy transition. But we also see significant concerns about barriers to progress – from a skills shortage, to policies, financing, supply chains, and permitting – as the enormous task of transforming the energy system gathers pace. 
At Spooltech we manufacture industry leading DNV certified skids, DNV certified spools, and other related equipment. To fully meet and exceed DNV standards, our team consist of engineers, project managers, and quality technicians who know DNV requirements inside and out. Our team is able to produce DNV certified equipment and drawings with precision accuracy.  
Have a new project or questions? Give our DNV professionals a call today or contact us online here.